Osaka
with the lovely Keira (her treat) last nite. ♥
Much to my delight they played アゲ♂アゲ♂EVERY☆騎士 (Age Age Every Knight) by DJ Ozma and TOY BOY by Maeken Trance Project in a row~! You bet I was jamming along with fools staring. heh.
I was eating sushi @
Current Mood:

happy
Heath Ledger is fucking dead. I still think I'm in denial. I don't know what The Dark Knight is going to be like now, how am I going to feel as I watch it knowing he's gone. Just a shocker. My initial thoughts - not a suicide, however I keep coming back to wondering about the influences preparing for and undertaking the role of Joker could have on someones psyche.
I remember watching Roar.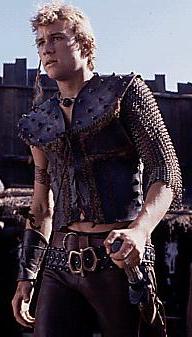 Article
MonkeyMan
"Heath Ledger
, who will appear in the film as the Joker, stated in an interview that he was given a copy of
The Killing Joke
as reference for the role."
Now I'm recalling Jonathan Brandis (my first love) & River Phoenix.....gah.
Current Mood:

depressed

Current Music:

the cranberries - i miss you when you're gone

Eternity was in our lips and ____.
Which work of Shakespeare was the original quote from?
Current Mood:

chipper
I'm starting a diet with my roomie. I'm going to buy
alli pills
tomorrow. One of my headlights is out grrr, but I'll replace it tomorrow cause I'm handy like that :P
Been super busy but here's a quick picture from our New Years party taken by Sarah <3.
Current Mood:

pleased
Remember my initial post about him?
Well here are the pictures detailing his horrible past.
Warning they are fucking SAD.
It starts off with his recovery pictures. I've developed an intense emotional attachment to him and he's really allowed me to appreciate dogs in general. I really love Trace and can't imagine never meeting him or having him in my life. Which is a little surprising to me since he can be a handful and initially due to his size/temperament/etc there were moments he made me uncomfortable. I was so naive!
I found the pictures showing Trace's history from Husky Haven.
Current Mood:

loved

Current Music:

dallas green <3
Current Mood:

chipper


So I have two, new kigurumi with the tag still on in excellent condition.
My sister bought two kigurumi off ebay. Much to our dismay when they arrived they were child sized. She could fit into one (she's 5'3'' ish), but it was skin tight and just wasn't going to work. haha :(
Current Mood:

hopeful

Current Music:

ブチアゲ♂トランス
Man
y of them are from Respect (they knew how to rock the silver). Recycling pictures is awesome and I'd like to thank those that posted some of these before me in other communities, etc. Anyhoo, enjoy!
(
I think I found even more o_o
Collapse
)
I have some of these that need to be uploaded to a different place to see 'em better. Cheers~!
HEY!
Does anyone have this?<3<3<3
This is just for shits and giggles. I claim no ownership over these, duh. I know that some of them aren't exactly fitting into silver or gray but it's my spam post damn it so >_< LOL
Current Mood:

working

Current Music:

ESPOSHH! Presents We♥TRANCE (online)
'Tis the season!
It's December!
I'm going to start putting up picture spams when I get the time.


A girls got wants, shall we begin:


Current Mood:

drunk
The most recent one I'm watching is
iheartgloss.com.
What do you think of these? I saw them in a magazine ad and went
I want to try out L'Oreal Color Rich Cream Crayons...particularly the green one. They're brand spanking new.
What are your favorite blogs to keep up with dealing with make/fashion/etc?
Current Mood:

high

Current Music:

news on the telly about the drought hahaha world is ending